Pollution killing 9 million people a year, Africa hardest hit – study
By Gloria Dickie – 5h agoSekot
Reaģēt
© Reuters/TEMILADE ADELAJA
Autors: Gloria Dickie
(Reuters) – Pastiprinoties āra gaisa piesārņojumam un saindēšanās ar toksisku svinu, kopš 2015. gada ir samazinājies vides piesārņojuma izraisīto nāves gadījumu skaits pasaulē aptuveni 9 miljoni gadā , apkarojot pieticīgu progresu, kas panākts cīņā pret piesārņojumu citur, otrdien ziņoja zinātnieku komanda.
Rūpniecības procesu radītais gaisa piesārņojums kopā ar urbanizāciju no 2015. līdz 2019. gadam par 7% palielināja ar piesārņojumu saistīto nāves gadījumu skaitu, liecina zinātnieku veiktā globālās mirstības un piesārņojuma līmeņa datu analīze.
© Reuters/AFOLABI SOTUNDEFILE PHOTO: A dead tree is seen in a polluted mangrove area of Bakana ii camp in the Niger delta area of Okrika, Rivers state
"Mēs sēžam sautējuma katlā un lēnām degam," sacīja pētījuma līdzautors un globālās bezpeļņas organizācijas "Pure Earth" vadītājs Ričards Fullers. Bet atšķirībā no klimata pārmaiņām, malārijas vai HIV, "mēs neesam pievērsuši (vides piesārņojumam) lielu uzmanību".
Iepriekšējā darba versijā, kas publicēta 2017. gadā, arī tika lēsts, ka bojāgājušo skaits piesārņojuma dēļ ir aptuveni 9 miljoni gadā jeb aptuveni viens no katriem sešiem nāves gadījumiem visā pasaulē, un izmaksas pasaules ekonomikai ir līdz pat 4,6 triljoniem ASV dolāru gadā. Tas piesārņojumu nostāda vienā līmenī ar smēķēšanu globālo nāves gadījumu skaita ziņā. Salīdzinājumam, Covid-19 kopš pandēmijas sākuma visā pasaulē ir nogalinājis aptuveni 6,7 miljonus cilvēku.
© Reuters/Afolabi SotundeFILE PHOTO: A man sells plantain chips near a bus with smoke seen from its exhaust at a bus park in Abuja
Savam jaunākajam pētījumam, kas publicēts tiešsaistes žurnālā Lancet Planetary Health, autori analizēja 2019. gada datus no Globālā slimību sloga, kas ir vašingtoniešu universitātes pašlaik veikts pētījums, kurā tiek novērtēta vispārējā piesārņojuma iedarbība un aprēķināts mirstības risks.
0
Turpināt lasīt
---
Tēmas jums
POPULĀRI STĀSTI
VAIRĀK JUMS

Reuters
Fears for Mariupol defenders after surrender to Russia

DW
Sri Lankan lawmakers fail in no-confidence motion bid

The Washington Post
Splits open at NATO about how to boost presence in Eastern Europe

USA TODAY
As wildfires fueled by warming climate grow in size, homeowners face greater risk

StarsInsider
The most popular hairstyle from the year you were born

Evening Standard
Charles vows to learn from Canadians embarking on process of reconciliation

BGR
See dazzling photos of our last total lunar eclipse until 2025
We just experienced one of the best total lunar eclipses of the last few days. In fact, 2022's total lunar eclipse is the last Americans will see this widely, at least until 2025. If you missed the eclipse over the weekend, then worry not, plenty of people were able to see it. And plenty of them shared photos of the event on social media. So, let's…

Lovemoney
The everyday things worth more money than you might think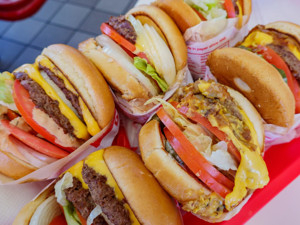 Evening Standard
Heard says 2018 article is 'not just about Johnny'

BBC News
Clinton lawyer 'lied to manipulate FBI over Trump'

The Washington Post
China cut tech exports to Russia after U.S.-led sanctions hit

StarsInsider
Life lessons you can learn from introverts

The Washington Post
Japan's tiny tourism test will let in 50 foreign travelers

Reuters
U.S. calls for Taiwan's inclusion at upcoming WHO assembly

Espresso
20 celebrities who challenged gender norms

Evening Standard
How to keep energy costs down as temperatures rise
How to keep energy costs down as temperatures rise – Summer temperatures and particularly heatwaves can place new pressures on household energy bills, but there are ways to keep costs down.

Reuters
U.S. business groups criticize Biden's Taiwan arms sales policy

AFP
Experts warn arms for Ukraine could end up in wrong hands

Associated Press
Biden offering additional 8 free COVID-19 tests to public

AFP
Musk says no Twitter deal without clarity on spam accounts

Reuters
UK says it will end overseas aid spending in China

Associated Press
Feds find smuggling tunnel linking US and Mexico

AFP
Somalia welcomes US redeployment to fight Al-Shabaab

Associated Press
Ukraine's crowdfunding aims to keep donors' interest in war

Quartz
Export bans are making global food inflation worse

Reuters
Tennis-Nadal ready for Roland Garros despite injury issues

The Washington Post
Identical twin sisters unexpectedly give birth to sons on same day
They had joked about it. They never thought it would actually happen.

Reuters
U.S. official says Pentagon committed to understanding UFO origins

BANG Showbiz
Britney, Sam 'moving forward with future' after baby loss

Associated Press
New US hospitals face fiscal crisis over COVID relief money

Newshub
Heard caught out in dramatic lie in cross-examination

AFP
Waiting for the water train in scorching India

Associated Press
Spanish govt proposes wider abortion rights, menstrual leave