Australia: World's oldest rainforest given back to indigenous group
16 hrs agoLike|84Taliban says US drones must stop entering AfghanistanTaliban fighters hit the fairground as Afghans fear for freedoms
© Provided by dw.com Daintree national park is in northern Queensland
The Australian state of Queensland announced on Wednesday that it has passed ownership of the Daintree rainforest back to its Indigenous caretakers, the Eastern Kuku Yalanji people.
The forest is thought to be the world's oldest jungle and has been growing for some 10 million years.
"The Eastern Kuku Yalanji people's culture is one of the world's oldest living cultures and agreement recognizes their right to own and manage their country, to protect their culture, and to share it with visitors as they become leaders in the tourism industry," read a statement from Queensland Environment Minister Meaghan Scanlon. There will be a joint period of management before the full handover, she said.
Chrissy Grant, a representative for the Eastern Kuku Yalanji, said the deal involved four years of negotiations.
The first of four handovers
The area in the northeastern region of the country comprises some 160,000 hectares (395,000 acres) of land, which have been threatened by climate change and by logging, despite being listed as a UNESCO World Heritage site since the 1980s.
Although the move is the first of its kind for Queensland, Daintree is just the first of four national parks set to be handed back to indigenous hands in an agreement with the state government signed on Wednesday.
In other parts of Australia, such agreements have already been made. The world-famous Uluru national park in the country's Northern Territory, for example, has been back under the ownership of the Pitjantjatjara people since 1985.
es/rc (AP, Reuters) AdChoices
YOU MAY LIKE
MORE FOR YOU
Aus on alert over 'supercell' storms and flash flooding The GuardianSpread among vulnerable raises fears of upturn in Covid cases Radio New ZealandFormer PM questions whether Australia can maintain US subs Associated PressParliament goes into urgency over Covid response bill Radio New Zealand
New Zealand to halt removal of 'at risk' children from families ReutersAustralian travellers warned of potential air fare hikes as watchdog…Australians travelling domestically could be hit by a spike in air fare costs in coming months and years, the consumer watchdog has warned, as it puts capital city airports on notice amid fears they could be "systematically taking advantage" of the Covid-reopening and hiking fees they charge airlines. In its Airline Competition in Australia report released on Wednesday, the Australian Competition and Consumer Commission has also found people… The GuardianAustralia reveals it raised case of Julian Assange with US, amid 'kidnap…Australia's foreign minister, Marise Payne, raised the case of the WikiLeaks co-founder Julian Assange with the US secretary of state during her visit to Washington DC this month, the government has revealed. But Australian parliamentarians who support Assange say the government should demand his immediate release, after a US news report this week claimed CIA officials during the Trump administration had discussed abducting and even… The GuardianCovid: New Zealand reports jump in cases as opposition calls for… The Guardian
Scott Morrison meets with Liberal MPs worried Coalition will appease… The GuardianPM won't say when doubled jabbed Kiwis can return home despite… Newshub'The only way': Australians stranded in New Zealand charter private jets to get home The GuardianKiwis' trust in scientists credited with successful handling of Covid Newshub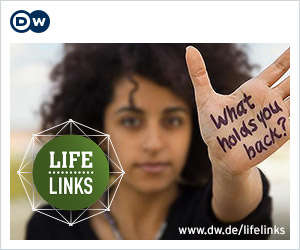 dw.comVISIT SITEGovernment announces more details on home isolation pilot scheme Radio New ZealandAustralian PM says may not join global climate summit AFPCOVID-19 lockdown to ease more rapidly for the vaccinated in Sydney ReutersEx-PM Key doubles down on criticism of 'self-congratulatory' Ardern NewshubTwo-thirds of NZ's rivers now too dirty to support insect life, says report NewshubAustralian PM refuses to commit to phasing out fossil fuelsMELBOURNE (Reuters) – Australian Prime Minister Scott Morrison refused to commit to phasing out fossil fuels as a major climate conference approaches, while his deputy doubled down on opposing targets for net zero emissions of greenhouse gases. Australia, the world's top coal and a major gas exporter, is under growing pressure to come up with emi… ReutersVictoria will soon start a 'vaccinated economy' trial for double-dosed… ABC NEWSThunberg denounces Ardern for 'inaction' on climate crisis NewshubThey said it: Leaders at the hybrid UN, in their own words Associated PressAnti-vaccine flyers banned from being posted by some… The GuardianNSW frontline medical staff gagged as health system braces for Covid… The GuardianVanuatu to push ICJ for climate change opinion Reuters'Quad' meets with eye on China(Bloomberg) — President Joe Biden and the leaders of Australia, India, and Japan made a show of unity against China on Friday, meeting together at the White House in a first-ever summit to discuss initiatives to counter Beijing's influence across the Pacific. The group is "coming together to take on key challenges of our age, from Covid to climate… BloombergAustralia's Victoria state logs record infections ahead of key sporting…MELBOURNE (Reuters) -Australia's Victoria state notched up a daily record of 847 locally acquired cases of COVID-19 and one death, government figures showed on Saturday as health officials warned the public to stay home ahead of a major national sporting final. Authorities expect case numbers in the state to keep rising until mid November as it rac… Reuters
Morrison Says He Told Modi, Suga About Sub Deal in AdvanceAustralian Prime Minister Scott Morrison said that he told the leaders of India and Japan in advance about a deal to purchase nuclear-powered submarines from the U.S., an announcement that blindsided and angered French leaders. Bloomberg'People are tired': Chris Hipkins, the New Zealand minister battling to… The GuardianVaccine passports in Australia: who will impose them and how will they…As states and territories set out their plans to ease Covid-19 health restrictions, one leader has made clear that it's now every jurisdiction for itself when it comes to the thorny question of vaccine passports. The chief minister of the Australian Capital Territory, Andrew Barr, said as much on Wednesday, comments that followed his earlier explanation that he opposes the idea that vaccinated people should gain extra freedoms citing human… The GuardianFrench shipbuilding town in shock over lost Australian submarine… ReutersChina looms large over 'Quad' meet USA TODAYNew Zealand council's Zoom meeting proves a hit BBC NewsBiden hosts Indo-Pacific leaders Associated PressArdern plans for 90% vaccination The Guardian
Australia hits vaccine milestone as Melbourne cases hover near record… ReutersAustralian prime minister Scott Morrison says 'no special deals' for… The IndependentBoeing to build military aircraft drones in Australian city Associated PressAustralia pursue three in a row against wounded Pumas AFPAus to be 'patient' over France ties AFPLockdowns can end with high Covid vaccine uptake, says Ardern ReutersMelbourne braces for anti-lockdown protestsSYDNEY, Sept 23 (Reuters) – Police in Melbourne prepared for a fourth day of anti-lockdown protests on Thursday and a vaccination hub in the city closed after protesters allegedly abused staff, while COVID-19 cases across the state of Victoria hit a daily record. Hundreds of protesters have taken to the streets in the city of 5 million since offici… Reuters
Australia sues Neoen for lack of power from its Tesla battery reserveBy Sonali Paul MELBOURNE (Reuters) -Australian Energy Regulator (AER) has filed a lawsuit against Neoen SA, saying the French firm's Tesla "Big Battery" in South Australia did not provide backup power during four months in 2019 for which it had received payment. Neoen said it was disappointed with AER's decision. It did not comment on the actual al… ReutersFeedback